CALLING ALL ARTISTS
We now carry a full line of
ready-made frames for you to choose from.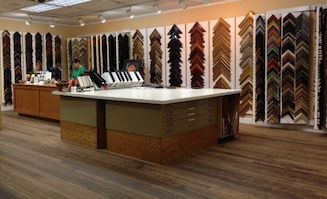 Mount Kisco Frame Shop
255 North Bedford Road
Mt Kisco, NY 10549
914-666-3344
Hours:
Tues-Sat 9:30am - 5:30pm
The Gallery
Cornucopia Gallery at Mount Kisco Frame Shop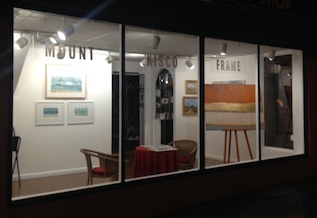 Night-time viewing of Cornucopia Gallery
Retrospective
Advance showing in our exclusive Gallery: Divine Whispers by Carla Wale.
You're Invited to our artist reception. See show card below for information.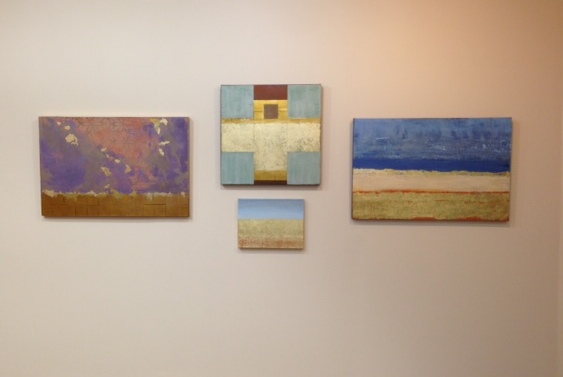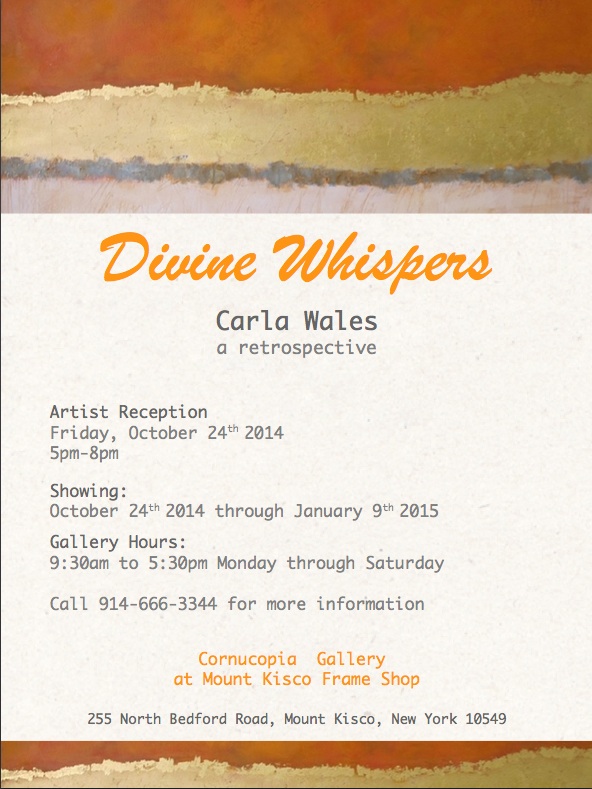 Need More Reasons to Visit Our Showroom
Read what your follow Mt. Kisco neighbors are saying about our showroom.
Read Reviews
Experience Counts
Our Award Winning Designers will assist you in creating a stunning framed work of your art or picture that will complement and enhance your home.
Visit Our Showrooms
Contact Us