CALLING ALL ARTISTS
We now carry a full line of
ready-made frames for you to choose from.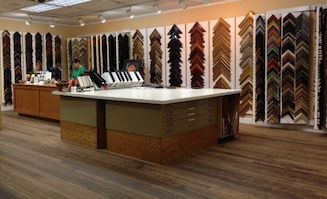 Mount Kisco Frame Shop
255 North Bedford Road
Mt Kisco, NY 10549
914-666-3344
Hours:
Tues-Sat 9:30am - 5:30pm
Frame Shop Reviews
Our Mission at the Mount Kisco Frame Shop is to provide exceptional customer service, knowledge and care to each and every project and customer that graces our business...
We are committed to using and providing the most current and up to date products and practices available. Concern for the environment and monitoring how our industry stewards the earth's valuable resources fuels our commitment to recycling anything and everything we can and partnering with vendors who share our vision of a sustainable future.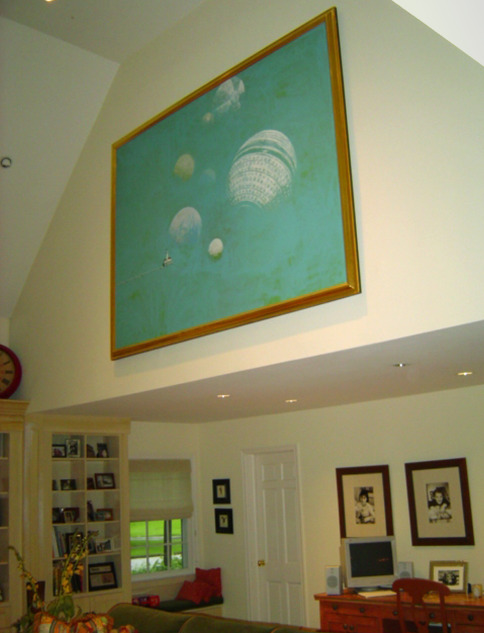 "New to Westchester County, I was referred to MKFS by an art curator. The artwork I needed framed could not be handled by just any individual making frames - there were issues of chemical sensitivity and respect for some restorative detail that might not be possible. I have continued to use their services for ten years now. I have enjoyed the fine skill as well as kind individuals working at MKFS. The pieces I have brought to them include double sided antique works as well as crayon and watercolor from our in-home master pre-schooler. I enjoy the experience of putting together a framing project with them and can only hope all individuals enjoy their projects as much."
-Nadine, Cortlandt Manor
"The customer service was wonderful. We will come back again."
"This is my go-to framing studio for both client and personal projects. The staff is talented and accommodating, and always seem to recommend the perfect treatment, no matter what budget. Work is always ready when promised." -Mary, Bedford

"Great Job! Very customer centric. Technical ability - none better!" -Ray, Mount Kisco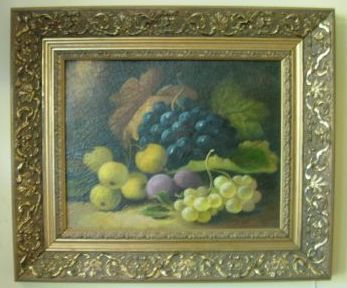 "I always got to Mount Kisco Frame Shop for my picture framing needs. Greg, LuAnn and Laura have an outstanding artistic sense and effortlessly focus on the materials, colors, and style that best suit my taste. I highly recommend Greg, not only for the work done in his shop, but also for an in-house visit. Greg transformed the key living space in my house to an eye-catching delight by relocating and repositioning the paintings and pictures. There's no hesitation about it: visiting the Mount Kisco Frame Shop is not merely an errand - it is a happy event!" -Karen, Millwood
"Excellent. Had wonderful help in frame selection and timely completion of my order. I'll come back!" -Roz, Mount Kisco

"My husband and I have been customers of Mount Kisco Frame Shop for over 25 years. MKFS has framed almost all of our family pictures and art work selections. We are thrilled with their commitment and quality of products and services." -Gaye, Mount Kisco

"Great selection, staff are so helpful, the framing looked terrific and was ready on time." -Catherine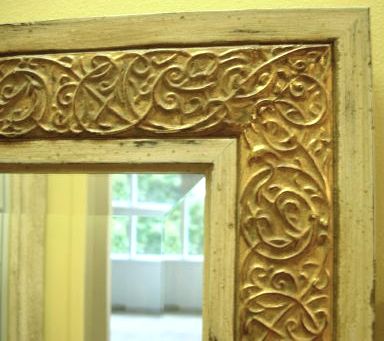 "Many of my friends are painters and I always come to Mount Kisco Frame Shop when I have gifts or purchases of their art. I can count on Greg to show me things about the work that I had not seen, to bring out various aspects of the art with different frames and mats. It is an exciting experience in art appreciation each time I visit MKFS." -Ellen, Pound Ridge
"My husband and I have had two pieces framed here. We love our paintings and can't believe how amazing they look in the proper frame. The staff here were extremely helpful and patient - so important when making such a huge decision."
Experience Counts
Our Award Winning Designers will assist you in creating a stunning framed work of your art or picture that will complement and enhance your home.
Visit Our Showrooms
Contact Us