CALLING ALL ARTISTS
We now carry a full line of
ready-made frames for you to choose from.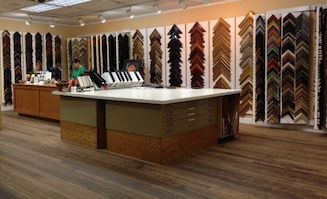 Mount Kisco Frame Shop
255 North Bedford Road
Mt Kisco, NY 10549
914-666-3344
Hours:
Tues-Sat 9:30am - 5:30pm
We Offer the Best Value in Custom Framing in Bedford
Serving Bedford, New York for over 35 years
Located minutes from Bedford, NY, the Mount Kisco Frame Shop has been enhancing homes in Bedford by beautifully framing artwork. Whether we are tasked with framing a photograph, painting, or family heirloom, our experts sit down with each and every client to design custom framing that will make your visions come to life. With our wide collection of handcrafted frames, including traditional, transitional, contemporary, and cutting edge styles, we promise to help you choose the perfect style for your artwork that complements your home and stays within your budget.
Frames and Custom Framing Services
At Mount Kisco Frame Shop, we provide Bedford homeowners with a variety of top-notch framing services. Clients who are looking for the perfect frame to complement their home decor can work with our experts to design custom framing. On the other hand, clients who want to purchase a standard frame can choose from our collection of ready-made frames. Regardless of the type of frame, we professionally install hanging pieces in your home to ensure that the frame will stay in place over time. In addition to framing paintings, photographs, sports jerseys, and family heirlooms, we specialize in manufacturing custom mirrors. If you are looking for frame restoration or art preservation, we also offer a variety of services, such as restoring paintings and works on paper. Regardless of the service, we always offer home delivery and private consultations upon clients' requests, ensuring that each client gets top-notch services for the best value.
Expert Consultations
Whether you are looking for a custom or standard frame to enhance your artwork, our experts will sit down with you to ensure that the one you choose will complement your home decor. Each of our experts have a deep understanding of the process to every framing project, from design to completion. One of our art hangers in particular, Greg, has framed and installed artwork by world-famous artists like Van Gogh, Picasso, and Rembrandt. Greg brings this impressive experience to our team and applies his expertise it to each project, no matter how large or small. Through our expert consultations, we tackle each project head on while providing exceptional customer service to our clients.
Bedford New York's Best Custom Framing Company
Mount Kisco Frame Shop strives to give each client the best value for the most beautifully framed artwork. With the installation of a stunning frame, your home's interior can instantly transform. With the help of our expert designers and art hangers, you can choose the perfect frame to enhance your artwork and complement your home decor flawlessly. At Mount Kisco Frame Shop, we promise to work with you to bring out the beauty of your home treasures.
Read what your fellow Bedford neighbors have to say about our frame store...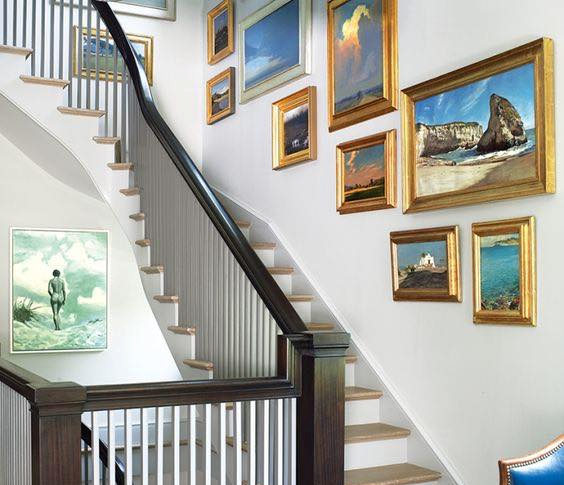 Bedford Picture Framing
"I have never customized a frame before, so I had no idea where to even start in the process. When I went to Mount Kisco Frame Shop, the staff members sat down with me and effortlessly sketched out the perfect frame for my painting. The final product was breathtaking and after the art hangers installed it on my wall, my whole house decor transformed."
~ Mary Strainer, Bedford, NY
"The paintings I collect are my most prized possessions, so I needed to find a framing company that would frame them flawlessly. The staff at Mount Kisco Frame Shop advised me in choosing the best frames to compliment my paintings and then hung them up for me in my home. I could not have chosen a better company to help me frame my paintings!"
~ Amy Shore, Bedford, NY
"My neighbor recommended that I contact Mount Kisco Frame Shop to frame my family portraits. We had just had our family photos taken beautifully by a professional photographer, so I didn't want just anyone framing the images. The frame shop's staff members helped me choose a frame that not only complimented the photos but also enhanced my home decor. Highly recommend!"
~ Steven Ritter, Mount Kisco, NY
Visit Our Mount Kisco Showroom
Just a quick drive away from Bedford is the Mount Kisco Frame Shop's showroom. This gallery displays our finest collections of custom frames, decorative and antique prints, and framed mirrors. Our showroom also displays some of our designers' award winning artwork and custom frames. Visiting our showroom will enable you to see our products and services up-close in person, which will help you tremendously in your own selection process.
Driving Directions
Bedford to the Mount Kisco Frame Shop
Experience Counts
Our Award Winning Designers will assist you in creating a stunning framed work of your art or picture that will complement and enhance your home.
Visit Our Showrooms
Contact Us